Learn About the Benefits of Acupuncture
During November 9th Wellness Presentation
Have you ever wanted to know more about acupuncture and if it is right for you?
The Oneida branch of the YMCA of the Greater Tri-Valley invites you to a free program, Acupuncture: Ancient Wisdom for Today's Challenges, on Wednesday, Nov. 9, from 6:30-7:30pm.
The program is open to the public.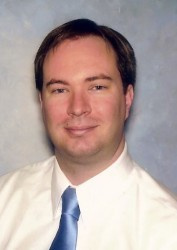 Acupuncturist Casey Lewis, MSAOM, LAc, of Eastside Acupuncture with offices in Oneida and East Syracuse, will share the core principals of this traditional form of Chinese medicine and explain how acupuncture integrates with modern medicine to improve outcomes for a variety of conditions.
Lewis earned his Master's in Acupuncture and Oriental Medicine (MSAOM) from the Finger Lakes School of Acupuncture and Oriental Medicine in Seneca Falls. In addition to his New York State license, Lewis earned national certification from the National Certification Council of Acupuncture and Oriental Medicine (NCCAOM). Born and raised in Oneida, Lewis returned to the area in 2009 and has operated East Side Acupuncture for 13 years.
"Acupuncture promotes natural healing and enhances recuperative power and immunity," explained Lewis. "It is a safe and painless way to support physical and emotional health and improve overall function and well-being."
Registration is not required for the seminar and all ages are invited to attend.
The Oneida YMCA is located at 701 Seneca Street, Oneida.
This program is the third in the series of wellness programs sponsored by the Oneida branch of the YMCA of the Greater Tri-Valley. Additional seminars in the series will include:
Memory, Forgetfulness and Aging: What's Normal and What's Not? – Thursday, November 17, 12:30-1:30pm

Stress and Wellness – Tuesday, November 29, 6-7pm

Introduction to Meditation and Reiki: Living a Calmer and Fulfilled Life – Wednesday, December 7, 6pm

Sticky Fitness: How to Maintain a Health Promoting Fitness Regimen – Wednesday, December 14, 6-7pm
The Wellness Speaker Series is sponsored by Excellus BlueCross BlueShield.
For more information, please contact Madison Robinson, Health and Fitness Coordinator for the Oneida branch of the YMCA of the Greater Tri-Valley, 315.363.7788 or visit www.ymcatrivalley.org.